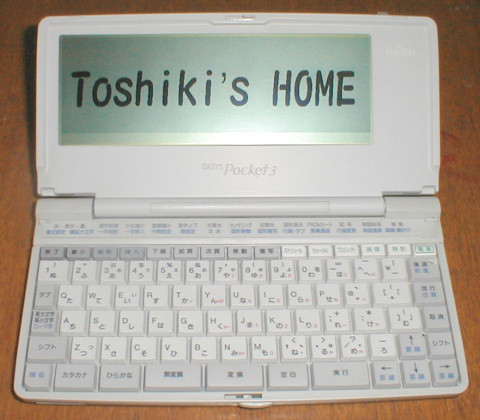 The Japanese Word Processor "
OASYS Pocket3
"
Enter
---
All contents are Copyright © 2002,2004-2007,2010,2014 Toshiki, All rights reserved.
THE MATERIALS ON THIS SITE MAY CONTAIN INACCURACIES AND TYPOGRAPHICAL ERRORS.
I DON'T WARRANT THE ACCURACY OR COMPLETENESS OF THE MATERIALS OR THE RELIABILITY OF ANY ADVICE, OPINION, STATEMENT, OR OTHER INFORMATION DISPLAYED OR DISTRIBUTED THROUGH THIS SITE.
Toshiki / toshiki @ jcom.zaq.ne.jp